Manage Folders
Manage Folders
What are Folders for?
This feature allows you to better manage your applications and resume contacts by sorting them into folders. This is similar to the way you might manage folders in an email application such as Outlook.
How to Use Folders:
To create a folder, go to the "Manage Folders" page under the "Applications" or "Scout Mails" menu. Click "Add a New Folder" and then enter a name for the folder and click "Save". Folders can be edited or deleted at anytime by clicking the "Edit" or "Delete" button. If you delete a folder that still contains applications or contacts, they will be transferred to the "Deleted Items" folder in "Applications" and will be deleted permanently after 3 months. 
To move applications or scout mail contacts to a folder, click on the checkboxes of the applications or scout mails you wish to move, and then choose a folder name from the "Move To" drop down menu and click on the "Move" button.
To view applications or contacts in a folder, simply choose the folder name in the "Open Folder" drop down menu.
Manage Folders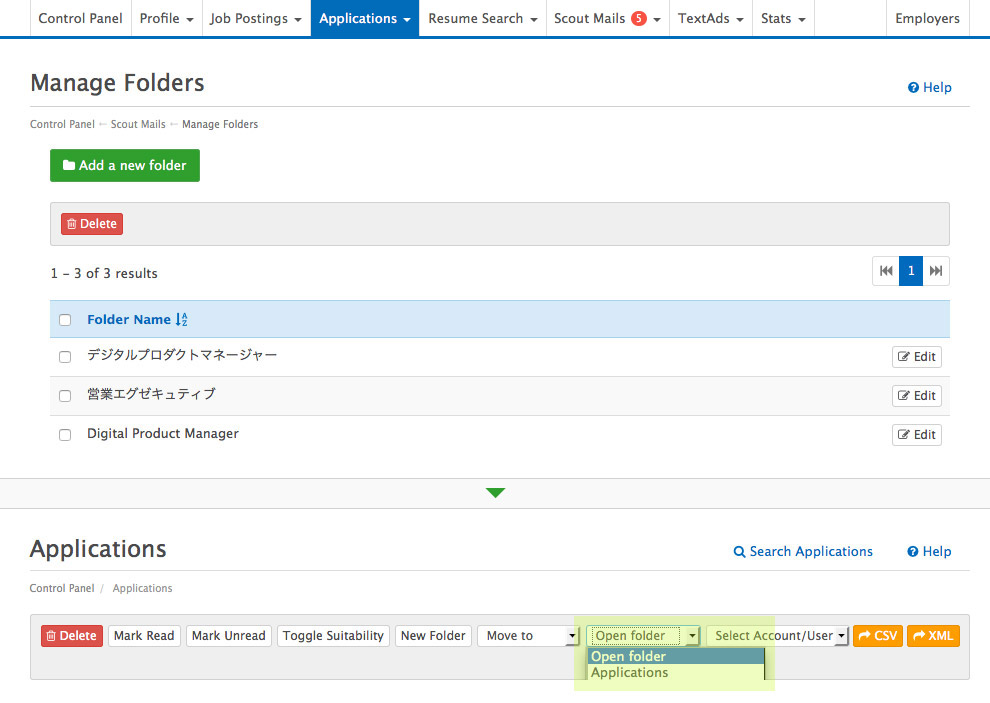 ---