Others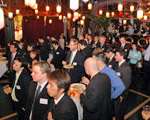 CareerCross 5th Anniversary Party
On the 2nd of February 2006, Careercross held a special party to celebrate our 5th anniversary and the imminent launch of our new website.
We provided food, drink and fantastic entertainment including a live jazz band and "tykon" drums for over 200 guests and a great night was had by all.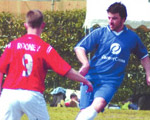 CareerCross supports helping children in need throughout the world - March 2006.
On March 21st, CareerCross took part in the 2nd Footy Japan to raise funds for UNICEF, to aid their ongoing plight of helping children in need throughout the world.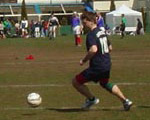 CareerCross supports the Tsunami Victims
Last Monday, March 21st, CareerCross was pleased to participate in the charity six-a-side soccer tournament jointly organized by Footy Japan and the Yokohama Country and Athletic Club.
Sixteen teams gathered on spring holiday and challenged each-other to soccer matches to help raising money for UNICEF in its support of the Tsunami disaster.
For its first performance, the CareerCross team managed to reach the quarter finals before being eliminated on penalty kicks after a draw against the "Swiss Kickers" (1-1).
CareerCross would like to salute all the other sponsors for supporting this noble cause and for making this event possible.