Powerful Presentations Seminar
Introduction
Have you ever stood up to deliver a career defining presentation in front of either subordinates, superiors, or clients with your heart pounding and perspiration dripping from your brow? Can you count the number of times that you were sitting on the receiving end and experienced the dreariest and most mind-numbing presentations ever delivered on a topic you could actually benefit from?
It is one, if not the most important skills in business today; selling ideas externally and internally, persuading others, getting that large contract that sets you apart from your colleagues、or as a job seeker, making an impactful first impression at the job interview. Presenting well also goes hand-in-hand with effective communication; multi-national and domestic companies pay hundreds of thousands of yen a year in communication and team-building seminars to help staff work more effectively with one another. Sadly, it is an unrecognized fact that presentation skills are the most underdeveloped and under-appreciated business skills that exist today.
From planning and implementing memorable slides, perfecting the spoken word and mastering delivery skills, we will show you how to leave a lasting and powerful impression on people with emphasis on delivery rather than theory. If you are in business, you owe it to yourself and your career to review how you present and whether you are getting the results you deserve. What we have developed is one of the most practical mini-presentation seminars available today that we know will satisfy your expectations.
People who should attend
Business professionals at all levels who make presentations or deliver speeches.
Jobseekers looking to leave a favorable impression at an interview.
Anyone looking to improve their speaking techniques and be more assured and confident communicators.
People who want to give commanding and memorable presentations in English and Japanese.
Speaker
Keith Braden
Mr. Braden is an international training consultant and lecturer specializing in management skills training including, presentation, negotiation, meeting, marketing and sales. Mr.Braden has developed and conducted management skills seminars for major Japanese and foreign affiliated corporations in Japan. In addition, he tutors senior Japanese executives, focusing on business management principles. He currently teaches an M.B.A. course in business presentations at Globis University in Tokyo. Mr. Braden retired from the airline industry after a thirty-five year international career, during which time he was primarily assigned to Asia and Pacific Rim countries, including Japan. At the time of his retirement, he was Senior Vice President Marketing and Sales.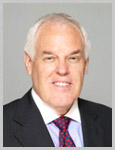 Outline
Title
Powerful Presentations Seminar - Avoid the Mistakes of Bad Presenters and Deliver a Captivating Presentation
Speaker
Keith Braden
Date
December 13th, 2010
13:30 - 17:00 (Registration: 13:15-)
Organizer
CareerCross / C.C. Consulting Co., Ltd.
Language
English
Venue
Cost
9,500 yen (inc. tax) 
Money Back Guarantee Conditions:
*If you are dissatisfied with this seminar, the only condition is that we request a questionnaire to be filled out (more in-depth than the normal questionnaire) to help us improve upon the seminar in the future.
*FOR CANCELLATION POLICY please visit:
http://www.careercross.com/en/20405_careercross.html
Schedule
Part 1
Preparation & Structure
Prepare a presentation using a simple, but highly effective format
Analyzing the audience
Capture the audience's attention within the first 60 seconds
Organizing content from the listener's point of view
Manage questions and answers
Part 2
Designing & Effectively Using Visuals
Proper use visual aides to support the presentation
How to create memorable visuals
Part 3
Powerful Delivery Skills
Speak with authority
Presenting a positive image
Creating enthusiasm and interest
Building confidence
* Held in English
Organizer
C.C. Consulting K.K.
Established in 2000, C.C. Consulting K.K. and its flagship website 'CareerCross' are the established leaders in online recruitment for bilingual professionals in Japan, organizes the leading bilingual mid-career job forum, and holds other HR related conferences and training programs. C.C. Consulting K.K. aims to bring our clients the most up-to-date information on HR issues affecting the industry today.