The Ultimate One-Day Selling Seminar

Introduction
Are you selling up to your potential? Are your colleagues closing more deals than you? Does the sales training you get consist only of "make more calls" and "ganbatte kudasai"?
CareerCross has arranged for two experts in the selling arena tackle the intricacies of selling from two angles – a highly interactive hands-on practical workshop that focuses on your bottom line and learning advanced sales techniques in behavioral selling.
The morning session, Professional Selling in a Difficult Market Workshop will focus on the essential skills and indispensible sales techniques to go from prospecting to closing of new business, in a new, difficult market.
Participants will get "hands-on" in this highly interactive workshop with experienced trainer and business consultant, Jason de Luca. Learn and master the fundamentals and establish strong foundations on which to take your sales to the next level. He talks the talk and walks the walk, having made thousands of cold calls, converted dead leads to multi-million dollar accounts and has conducted hundreds of onsite training and consultations at foreign and Japanese companies.
The afternoon session, Behavioral Selling will show you how to control the sales process by understanding your prospects, their weaknesses, and how they react. Increase your sales by learning to recognize and adapt to key behavioral traits and learn how to better partner with the customer, instead of pushing a sales agenda. In Dr. David Sweet's popular workshop, he will go through the process of understanding of how you sell, understanding your client's needs and adapting to customer's differences.
You will learn the DiSC model, discover how you sell and other people buy, reduce miscommunication and develop positive relationships.
Select the seminar(s) you want to attend on the reservation form. 
People who should attend
Salespeople who are not exceeding their targets
Salespeople who want to hone their skills
People who are interested in a sales career
Business people who are new to selling
Sales Directors / Sales Managers / Account Managers
Anyone who would like to learn how to recognize his/her customer's behavioral style, learn how to adapt, and increase his/her chances for success.
Outside / Inside Sales Representatives, Marketing Directors
Sign up now, space is limited.
Speaker
Jason de Luca
Managing Director, Smart Partners K.K.
One of Japan' s leading sales skills trainers will provide you with practical tips and advice that will lead you on your way to becoming a pro in selling your products AND your ideas. Over 16 years of experience living in Japan, MA degree from Waseda University graduate school. Worked as a translator for a large Japanese bank then several years in the IT staffing industry in both an established firm and lead revenue growth in a successful start-up. Helps clients to achieve: higher revenues, better profitability, less stress, less overtime and more transparent, easier to understand business processes.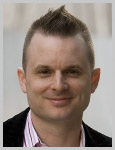 David Sweet
Senior Manager, The Specialized Group K.K.

Dr. Sweet started selling when he was 8 years old. Since then, he has navigated the bureaucratic and political mazes of the U.S. Government and worked a decade in Asia. In Japan, he also started the important mental disciplines of karate and marathon running—a combination that has become a good defense mechanism in case of a poor sales call. He is a noted keynote speaker, seminar leader, and author who seldom finds the need to pull out his black belt or run out of sales meetings. Currently, he is a Senior Manager with the executive search firm, the Specialized Group K.K.
He holds a Ph.D. in Leadership Development and a Master's degree in Language and Communications. He is also a noted author of Sweet Sales and Recruit! Becoming the Top Biller.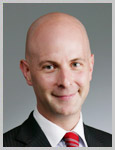 Outline
Title
The Ultimate One-Day Selling Seminar
Speaker
Jason de Luca & David Sweet
Date
September 29th (Wed)
Morning Session : 9:30 - 12:30 (Registration: 9:00-)
Afternoon Session : 13:30 - 16:30 (Registration: 13:00-)
Organizer
CareerCross / C.C. Consulting Co., Ltd.
Language
English
Venue
Cost
Both sessions - 25,000yen(20,000yen with Early Bird Special until Sep 15th)
Morning session - 15,000 yen
Afternoon session - 15,000 yen
(Payable by Credit Card and Bank transfer)
*RESERVATION DEADLINE: September 24, 2010
*FOR CANCELLATION POLICY please visit:
http://www.careercross.com/en/20405_careercross.html
Schedule - Morning Session : Professional Selling in a Difficult Market
Part 1
Sales and the PHONE *Exercise
1. How do you get through to the decision maker?
2. What systematic approach can you take each time to make better sales calls without fear of rejection?
3. What are the three selling questions that you need to know for each situation?
Part 2
1st Meetings and Non-Verbal Communication
1. How do you know that the way you're presenting yourself is effective?
2. What are you doing to audit your presentation in a first meeting?
3. There is a standardized approach to first meetings - how do you do it?
* Exercise: Using the pre-workshop quiz
* Case Study #1
* Presentations
Part 3
Questions & their connection to CLOSING deals
1. Are you asking the right questions?
2. Can you overcome Objections?
3. Valid vs. Invalid Objections
4. Why are Objections raised in the first place?
5. Asking for the sale
6. Reasons why sales people DO NOT ask for the sale
7. Removing the fear of failure
* Case Study #2
* Presentations
Quiz on contents covered
Part 4
Q&A / Networking
* Held in English
Schedule - Afternoon Session : Behavioral Selling - Getting Inside your Client's Brain!
Part 1
Selling approaches
1. Four types of selling approaches
2. Discovering your selling approach
3. It's about your customer, not you
4. Effect
Part 2
What is behavioral selling?
1. A working definition
2. Finding a simple, common language
3. Does it work in Japan?
Part 3
Buyer motivation
1. Approaches
2. Importance to buyers
3. Driving to a purchase
Part 4
Your style and reading customers
1. Learning to read people
2. Two important questions to ask
3. Four quadrants
4. Warnings to remember
Part 5
Communication and body language
1. Using available information for understanding you buyer
2. Beyond the questions:
3 tools to understanding your buyer
Part 6
DISC in action
1. Video examples & practice
2. Profile attributes
3. The typical job title
4. Do's and Don't's in selling to each type
Part 7
Putting your ideas into action
1. Working with a key customer
2. Action plans
Q&A / Networking
* Held in English
Sign up now. Space is limited.
Notes:
1.Seminar contents are subject to change.
2.Seminars may be canceled due to unforeseen circumstances. Only participation fees will be refunded upon cancellation of the seminar.
Organizer
C.C. Consulting K.K.
Established in 2000, C.C. Consulting K.K. and its flagship website 'CareerCross' are the established leaders in online recruitment for bilingual professionals in Japan, organizes the leading bilingual mid-career job forum, and holds other HR related conferences and training programs. C.C. Consulting K.K. aims to bring our clients the most up-to-date information on HR issues affecting the industry today.