Get Your Job Now! - How to get a job with a foreign company! (Sep.)

Introduction
To succeed at finding a job you must be 100% prepared with the right resume and be in the right frame of mind for the interview. You must prove that you are the best candidate for the job.
"Get Your Job Now!", the popular and successful seminar on resume writing and interview skills will be headed by one of our most experienced speakers, Mr. Ken Koike. He has enjoyed gainful employment at many major multinational companies and is currently a successful country manager based in Tokyo.
IT'S YOUR FUTURE !! Sign up now. Space is limited.
People who should attend
Those that want to find a job at a foreign company in Japan but don't know where or how to start.
People who need resume writing guidance.
Those that get invited for interviews but fail to get the job.
People who need to pinpoint exactly where they're going right and where they're going wrong when searching for a job.
Anyone who needs specific answers to specific questions about how to find a job.
Speaker
Ken Koike
Country Manager, Discretix
Mr. Koike is a graduate of Goshen College and has an MBA from Notre Dame University and had lived and worked in both Japan and the USA. His business career began as a Systems Engineer for IBM in 1977 and has been employed by such companies as IBM, Ericsson, Red Hat, etc., and many others before taking the Country Manager position at Discretix.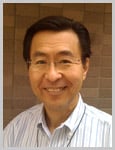 Outline
Title
Get Your Job Now! - How to get a job with a foreign company!
Speaker
Ken Koike
Date
September 25th (Sat)
9:10 - 12:00 (Registration: 8:50-)
Organizer
C.C. Consulting Co., Ltd. / CareerCross
Language
Japanese
Venue
Tokyo Industrial Trade Center
(View Map)
(5 minutes on foot from JR Hamamatsu cho Station, North Exit) 〒105-0022 1-7-8 Kaigan Minato-ku, Tokyo TEL: 03-3434-4242
Cost
6,000 yen (Payable by Credit Card)
*FOR CANCELLATION POLICY please visit:
http://www.careercross.com/en/20405_careercross.html
Schedule
Part I
How to get the Interview
Where and how to get your next job leads
Qualities that define a good resume and cover letter
Your resume and cover letter - from good to getting noticed
Part II
Tips and Tricks for Finding Your Job On-line
Part III
How to get the job
How to manage an effective interview
Understand how to answer the tough questions
Part IV
Qualities foreign firms look for when they hire
Part V
How to build your career
Job Search Guidance/Career Planning steps to finding your job: Take action now !
Part VI
Q&A
*Held in Japanese
Notes:
1.Seminar contents are subject to change.
2.Seminars may be canceled due to unforeseen circumstances. Only participation fees will be refunded upon cancellation of the seminar.
Organizer
C.C. Consulting K.K.
Established in 2000, C.C. Consulting K.K. and its flagship website 'CareerCross' are the established leaders in online recruitment for bilingual professionals in Japan, organizes the leading bilingual mid-career job forum, and holds other HR related conferences and training programs. C.C. Consulting K.K. aims to bring our clients the most up-to-date information on HR issues affecting the industry today.