Management for New Managers

Introduction
One of the mysteries of management training is that it is frequently offered after the manager starts their new role. We all know that first impressions are critical, so why let new managers endanger their credibility by managing without a solid management skill set in place?
Common areas in which managers require support are in; effectively understanding their new environment, prioritizing the issues to be tackled, making smart decisions, communicating effectively, and managing their team.
Join a select group of people who are at the same junction in their careers, and learn the fundamental management mindset that sets managers up for success. Learn an effective system to evaluate the performance of employees across different divisions from IT to Marketing. Discover the basics of a critical thinking framework which supports effective problem solving and decision making.
We have arranged for Kepner-Tregoe, the most respected critical thinking training and consulting company in the world, to provide insight into what you will need to tackle core management principles head on. Discover for yourself why leading companies worldwide insist their managers have a background in Kepner-Tregoe's thinking processes to ensure their personal and corporate success.
(clients: http://www.kepner-tregoe.com/results/results-clientlist.cfm).
If there's some certainty that a person within your organization will be making the jump to a managerial position don't wait until it's too late. Failure to prepare can damage a would-be manager's reputation along with severely compromising a company's internal/external communication structures leading to lost productivity and internal conflicts.
The half-day seminar won't be the be-all and end-all of management training but a start of an on-going journey to becoming a respected, trusted and inspiring leader who delivers results.
*Please note that there will be two sessions in either the English or Japanese language.  Both will follow the same core methodology.
People who should attend
Soon-to-become managers
People who want to know the ins & outs of good management
Anyone who desires to be more confident and assured communicators
Those seeking critical/rational thinking and better decision making
People who are unsure about prioritizing
Managers looking to improve/audit themselves
Speaker
Victoria Bolam
Victoria Bolam is Representative Director of Kepner-Tregoe Japan, LLC. A global consulting and training company specializing in improving operational and service processes in organizations. She holds an MSc. in Organizational Psychology from the University of London and has spent over 20 years in Japan. Before joining KT, Victoria worked with Toyota manufacturing affiliates for 10 years, and went on to support the establishment of Deloitte Consulting's change management practice in Japan. In her current role, she combines Kepner-Tregoe's expertise in optimizing processes with her background in change, leadership/management/personal development, and coaching to embed real behaviour change in her clients which include many Fortune 500 companies. Victoria is a former British Chamber of Commerce executive committee member, and vice-chair of the Human Resource Committee for the European Business Council.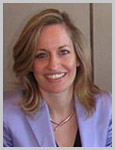 Yusuke Tokuda
Yusuke Tokuda is a consultant and trainer, specializing in rational thought processes, process improvement and behavior change. After graduating in law from Waseda University, he joined NTT and consistently overachieved targets for new business acquisition. After almost a decade working for one of Japan's most traditional companies, he joined Kepner-Tregoe where he combined his knowledge of high-end customer service with KT's process improvement techniques. His clients include some of Japan's most prestigious companies, as well as Fortune 500 multinationals. Having managed large teams of sales staff, Yusuke understands the real challenges new managers face. He brings experience, wisdom and energy to training sessions as he guides participants through the pitfalls of management. Highly engaging and facilitative, Yusuke ensures participants have memorable and practical experiences that have been described by some as 'life-changing'.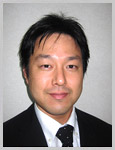 Outline
Title
Management for New Managers - What Managers need to Know for the First Day on the Job
Speaker
Victoria Bolam & Yusuke Tokuda
Date
October 27th (Wed.)
English Session : 9:30 - 12:30 (Registration: 9:00-)
Japanese Session : 13:30 - 16:30 (Registration: 13:00-)
Organizer
C.C. Consulting Co., Ltd. / CareerCross
Language
English (9:30 - 12:30) / Japanese (13:30 - 16:30)
Venue
Cost
30,000 yen (inc. tax) for English Session
30,000 yen (inc. tax) for Japanese Session
*RESERVATION DEADLINE: October 22nd, 2010
*FOR CANCELLATION POLICY please visit:
http://www.careercross.com/en/20405_careercross.html
Schedule
Section 1
Program Intro
1. Group exercise (how good is your current decision making process?)
2. What are the key challenges which new managers face?
3. What is missing from a new manager's skill set?
Section2
Appraising the situation
1. Overview of KT's core methodology
2. How to see the business in context
3. How to prioritize issues effectively, balancing short-term with long-term
Section3
Making effective decisions
1. What goes into effective decision making?
2. How to communicate decisions to ensure buy-in and commitment
Section4
Managing future risk
1. How to minimize or eliminate future issues arising
2. Group exercise (managing risk connected to a project implementation)
Section5
Managing people's performance
1. How to get the best out of your team
Notes:
1.Seminar contents are subject to change.
2.Seminars may be canceled due to unforeseen circumstances. Participation fees will be refunded upon cancellation of the seminar (Bank transfer fees participants paid upon registration are non-refundable).
Organizer
C.C. Consulting K.K.
Established in 2000, C.C. Consulting K.K. and its flagship website 'CareerCross' are the established leaders in online recruitment for bilingual professionals in Japan, organizes the leading bilingual mid-career job forum, and holds other HR related conferences and training programs. C.C. Consulting K.K. aims to bring our clients the most up-to-date information on HR issues affecting the industry today.