How to Find a Job and Survive over 40
Introduction
In job interviews, are you often told you are "too experienced" or "too senior"? Does your resume read like a retirement dinner testimonial? Being out of a job takes a heavy toll on one's finances, self-esteem and family.
If you are over 40 and especially if you are over 50, you know that people do discriminate in their hiring practices. Hard to prove, but it is true. Younger people are cheaper and easier to place as there are perceptions that older people are harder to manage, don't listen, follow directions, etc.. You have heard all the excuses.
Change the employers view from "looking at everything I've done" to "look at everything that I can do for you" at this special CareerCross seminar. Learn how to get a job and what you can do from tomorrow and make yourself employable and in demand.
Our speaker, Ken Koike, has:
1) Been fired and hired three times since turning 50 years old
2) Plumbed the depths of unemployment for over a year and been under employed for over six months 
3) Experienced personal bankruptcy and severe depression
And is now HAPPY, SUCCESSFUL and PASSIONATE about life.
Hear and learn from his experience to change your life.
Speaker
Ken Koike
Country Manager, Discretix
Mr. Koike is a graduate of Goshen College and Notre Dame University and had lived and worked in both Japan and the USA.
His business career began as a Systems Engineer for IBM in 1977 and has been employed by such companies as IBM, Ericsson, Red Hat, etc., and many others before taking the Country Manager position at Discretix.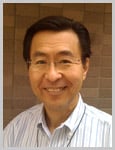 People who should attend
Those that have been fired, laid off, or forced out of a company
Those that are uninspired by what they do / anxious to find a new career path
Have a will to make themselves better
Outline
Title
How to Find a Job and Survive Over 40
Speaker
Ken Koike
Date
Wednesday, May 12th, 18:45hrs - 20:55 hrs (registration from 18:15 hrs)
Organizer
CareerCross / C.C. Consulting Co., Ltd.
Language
Japanese
Venue
Cost
8,000 yen (Member benefit: 7,000yen)
*REGISTRATION DEADLINE: May , 10th 2010
We will cover:
Finding employment when in your 40s & 50s
How to change industries
The employer's viewpoint on who gets hired
Schedule
Part 1
Why listen to Ken Koike
Part 2
What kind of a person gets hired
Part 3
Tips for finding a job after 50
Part 4
What you can do tomorrow to find a job
Part 5
Q&A
* Held in Japanese
Organizer
C.C. Consulting K.K.
Established in 2000, C.C. Consulting K.K. and its flagship website 'CareerCross' are the established leaders in online recruitment for bilingual professionals in Japan, organizes the leading bilingual mid-career job forum, and holds other HR related conferences and training programs. C.C. Consulting K.K. aims to bring our clients the most up-to-date information on HR issues affecting the industry today.