International CareerCross Forum 2007
Introduction
The International CareerCross Forum goes beyond your average "career" or "job" fair. This is a targeted event for bilinguals combining three aspects in one forum; career change, education (MBA and continuing education), and seminars from industry leaders & exhibiting companies. Improve your career at CareerCross Forum.
Under the name of "Career advancement for bilingual people", direct-hiring companies, recruiters and business schools are all available to you in one forum. Opportunity awaits you at the CareerCross Forum.
Participation Benefits
Face-to-face meeting with HR personnel and career, education and skill improvement experts.
Multi-national enterprises, recruiters and business schools (MBA, CPA, On-line, Continuing Education) gather at the same time in the same venue. You are able to talk face-to-face with human resource personnel and educational institution representatives. Opportunities at the forum will provide you with a clear idea of future options available.
Take advantage of this great opportunity to equip yourself with valuable, practical and useful information at our free seminars.
A number of exhibiting companies will be holding their own seminars within the CareerCross Forum venue to introduce their company and type of human resources that will fit their companies.
We have invited a wide range of companies for this forum with two important attributes: they are the leaders in their industry, and they are all looking for the best bilingual professionals available. You have a wealth of options available, from big multinational corporations down to smaller independent companies, to choose the best company for your potential future employer.
People who should attend
Please spend a moment to ask yourself the following questions:
Are you seeking a change of career into a foreign capital (gaishikei) company?
Do you want to utilize your English or other language skills in your job?
Are you wondering what career-path best suits you?
Do you want to learn how to improve your career?
Do you know what skills you need to remain competitive in today's market?
Do you have an MBA or another similar qualification?
Would you like to know more about obtaining an MBA or similar qualification?
Participating Companies
ABeam Consulting Ltd. / Apple Japan, Inc. / Bloomberg L.P. / C.C. Consulting Co. Ltd / Coca-Cola Japan Co., Ltd. / Control Solutions International Co., Ltd / Credit Suisse / Deutsche Bank Group / ELI LILLY JAPAN K.K. / Ernst and Young Transaction Advisory Services / GLOBIS CORPORATION / Goldman Sachs Japan Holdings, Ltd. / HTM K.K. / IMG Japan K.K. / JPMorgan / Macquarie Securities Ltd. / Masai K.K. / Morgan Stanley Japan Securities Co., Ltd. / Protiviti Japan Co., Ltd. / Satyam Computer Services Ltd. / T-Systems Japan K.K. / UBS Group / CDS K.K. / East West Consulting / Hays Specialist Recruitment Japan KK / Legal Futures Japan K.K. / Michael Page International (Japan) K.K. / PANACHE Corporation / Robert Half International / Robert Walters Japan K. K. / Anaheim University / GRADUATE SCHOOL OF MANAGEMENT GLOBIS UNIVERSITY / McGill MBA Japan / Temple University / U.S. Education Network
Panel Discussion
Ms. Akiko Koda
Managing Director, Goldman Sachs Japan
Graduating from Keio University, Ms. Koda started working at Goldman Sachs in 1994. She is currently a Managing Director after having worked in the Equity Division, Capital Market Front Office and being appointed as a director in the Capital Market Division in 2004. She is also the chairperson of the "Japan Woman's Network" and actively involved in programs for the advancement of women in society.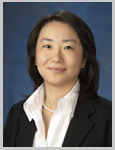 Ms. Chie Motoi
Executive Partner, Accenture
Graduating from Osaka Women's University, Ms. Motoi started working at Accenture. She was engaged in many consulting projects mainly for public offices and became a manager in 1994. She was promoted as the first female executive partner in a Japanese corporation. She promoted a better office environment, made significant contributions to society and constructed a company internal network for the improvement of women's work-life balance.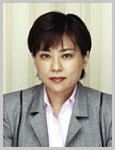 Ms. Sachiko Fumoto
Chief Editor, Nikkei Women
Graduating from Tsukuba University, Ms. Fumoto started working at Nikkei Home Publishing in 1984, and was engaged in launching "Nikkei Women" in 1988. After being editor of monthly magazines for housewives "Shopping" and "Good housekeeping", an ecology magazine "Nikkei Eco 21", and an additional volume of Nikkei Women "Kokokara", she was transferred into the editorial office of Nikkei Women in 2003, and has been working in her current position since 2006. She is also the mother of two children.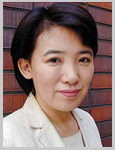 Outline
Title
For Bilingual Professionals International CareerCross Forum 2007
Panel Discussion Speakers
Akiko Koda - Managing Director, Goldman Sachs Japan
Chie Motoi - Executive Partner, Accenture
Sachiko Fumoto - Chief Editor, Nikkei Women
Date
2007.6.29 (Fri) 12:00-20:00 / 6.30 (Sat) 11:00-18:00
Organizer
CareerCross / C.C. Consulting Co., Ltd.
Venue
Tokyo International Forum Hall 2
Map
Cost
Free
Seminar Schedule
Friday, June 29th
16:00 - 17:00
Career Development by Making Use of English Ability
Akihiko Haruyama - Vice President, The Japan Times
18:30 - 19:30
Career Development by Taking Advantage of an MBA
Yoshito Hori - Chairman and CEO of Globis Group / Dean of Globis Management School / Managing Partner of Globis Capital Partners
Saturday, June 30th
11:30 - 12:30
How to Handle J-SOX
Yoshitake Inagawa - Manager and Qualified Accountant, Protiviti Japan
13:30 - 14:00
Panel Discussion by Women Being Active in Global Enterprises
Akiko Koda - Managing Director, Goldman Sachs Japan
Chie Motoi - Executive Partner, Accenture
Sachiko Fumoto - Chief Editor, Nikkei Women
14:30 - 15:30
Future for Open Source Business
Daniel Saito - Representative Director, MySQL K.K.
Organizer
C.C. Consulting K.K.
Established in 2000, C.C. Consulting K.K. and its flagship website 'CareerCross' are the established leaders in online recruitment for bilingual professionals in Japan, organizes the leading bilingual mid-career job forum, and holds other HR related conferences and training programs. C.C. Consulting K.K. aims to bring our clients the most up-to-date information on HR issues affecting the industry today.