International CareerCross Forum 2008

Introduction
The International CareerCross Forum goes beyond your average "career" or "job" fair. This is a targeted event for bilinguals combining three aspects in one forum; career change, education (MBA and continuing education), and seminars from industry leaders & exhibiting companies. Improve your career at CareerCross Forum.
Under the name of "Career advancement for bilingual people", direct-hiring companies, recruiters and business schools are all available to you in one forum. Opportunity awaits you at the CareerCross Forum.
Participation Benefits
Face-to-face meeting with HR personnel and career, education and skill improvement experts.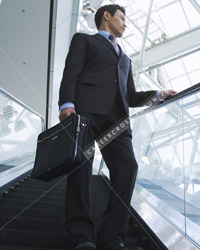 Multi-national enterprises, recruiters and business schools (MBA, CPA, On-line, Continuing Education) gather at the same time in the same venue. You are able to talk face-to-face with human resource personnel and educational institution representatives. Opportunities at the forum will provide you with a clear idea of future options available.
Take advantage of this great opportunity to equip yourself with valuable, practical and useful information at our free seminars.
A number of exhibiting companies will be holding their own seminars within the CareerCross Forum venue to introduce their company and type of human resources that will fit their companies.
We have invited a wide range of companies for this forum with two important attributes: they are the leaders in their industry, and they are all looking for the best bilingual professionals available. You have a wealth of options available, from big multinational corporations down to smaller independent companies, to choose the best company for your potential future employer.
People who should attend
Please spend a moment to ask yourself the following questions:
Are you seeking a change of career into a foreign capital (gaishikei) company?
Do you want to utilize your English or other language skills in your job?
Are you wondering what career-path best suits you?
Do you want to learn how to improve your career?
Do you know what skills you need to remain competitive in today's market?
Do you have an MBA or another similar qualification?
Would you like to know more about obtaining an MBA or similar qualification?
Participating Companies
Apple / Ascendant Business Solutions K.K. / Barclays Capital / Bloomberg / C.C. Consulting Co., Ltd. / Control Solutions International Co., Ltd / Credit Suisse / Dell Japan Inc. / Deutsche Bank Group / EIRE Systems K.K. / Ernst & Young Transaction Advisory Services / GE Commercial Finance Japan / Goldman Sachs Japan Holdings, Ltd. / Hartford Life Insurance K.K. / IBM Business Consulting Services KK / Infosys Technologies Ltd / Lehman Brothers Japan Inc. / Macquarie Securities Ltd. / Merrill Lynch Japan Securities Co., Ltd. / Morgan Stanley Japan Securities Co., Ltd. / Regus Group Japan K.K. / T-Systems Japan K.K. / Tata Consultancy Services Japan Limited / UBS Group / ValueCommerce Co., Ltd. / Wipro Technologies / Matsushita Electric Industrial Co., Ltd. / ORIX Corporation / Shinsei Bank Limited / Azure & Co. Inc / CDS K.K. / Hays Specialist Recruitment / Hudson / Legal Futures Japan K.K. / Mainichi Careerbank, Inc. / Michael Page International (Japan) / PANACHE Corporation / Robert Half International / Robert Walters Japan K.K. / Specialized Group K.K. / Talent, Inc. / Wall Street Associates / Way Simmons Partnership / Anaheim University / Bond University Faculty of Business / McGill MBA Japan / Temple University / Tokyo CCI
Main Guest Seminar
Seiichi Kanise
Journalist and Dean of the School of International Japanese Studies at Meiji University (fiscal year 2008)
Born in 1950. After graduating from Sophia University in 1974, Mr. Kanise became a reporter for the Associated Press international news agency and also held the post of deputy director at the Agence France-Presse. With his new career with TBS "Hodo Tokusyu", he has been particularly involved as a TV anchor. Inaugurated as a professor at Meiji University in 2004, and is the first Dean of the School of International Japanese Studies for this university.
Outline
Title
For Bilingual Professionals International CareerCross Forum 2008
Speaker
Seiichi Kanise - Journalist and Dean of the School of International Japanese Studies at Meiji University (fiscal year 2008)
Date
2.29 (Fri) 12:30-20:30 / 3.1 (Sat) 11:00-18:00
Organizer
CareerCross / C.C. Consulting Co., Ltd.
Venue
Roppongi Academy Hills 40F
Map
Cost
Free
Seminar Schedule
Friday, February 29th
17:00 - 18:00
Business Seminar
Sales skills necessary for success in the foreign business world
Jeffrey L. Humphreys - Mercuri International K.K. Managing Director
18:30 - 19:30
IT Seminar
Latest Movements in Information Technology: Anti-money laundering system
Yasunori Homma - Ascendant Business Solutions K.K.
19:00 - 20:00
Main Guest Seminar
Attributes needed for Japanese to succeed globally.
Seiichi Kanise - Journalist and Dean of the School of International Japanese Studies at Meiji University (fiscal year 2008)
Saturday, March 1st
13:00 - 14:00
MBA Panel Discussion
The Unseen Value of an MBA
James Ian Yellowlees - Global Daigaku.com CEO
Chikako Hiura - Temple University Japan Campus, Management Education Program Program Development Coordinator
Kazushi Wakabayashi - The Kenichi Ohmae Graduate School of Business Leader of MBA Programs
Koichi Okubo - Anaheim University, Akio Morita School of Business Director, Marketing & PR
Kayoko Yamamoto - Sumitomo 3M (Japan) Senior Manager、Corporate Planning & Business Development
14:30 - 15:30
Executive Woman's Discussion
The image of women working in a foreign company in Japan
Sachiko Fumoto - Chief Editor Nikkei WOMAN
Tomoko Sekiguchi - Johnson & Johnson K. K. Manager, Process Excellence
Masayo Hobo - Oracle Corporation Japan Executive Officer Oracle University
16:00 - 17:00
Financial Industry Seminar
Trends in the world economy and what foreign financial firms in Japan need to examine
Yasuhiro Ishibashi - Barclays Capital Japan Limited AP Structuring Director
Please visit our CareerCross forum site for more details
Organizer
C.C. Consulting K.K.
Established in 2000, C.C. Consulting K.K. and its flagship website 'CareerCross' are the established leaders in online recruitment for bilingual professionals in Japan, organizes the leading bilingual mid-career job forum, and holds other HR related conferences and training programs. C.C. Consulting K.K. aims to bring our clients the most up-to-date information on HR issues affecting the industry today.