Work Smart! - Essential Time Management, Productivity Tips and Techniques from the Experts
Introduction
Everyone has 24 hours a day, no more, no less.
Your ability to prioritize actions and control your time, is directly connected to your self-confidence and work results.
Confident, smart workers get more promotions, go home on time and have less stress!
Come study with us to learn practical tips and techniques to be a smarter worker and increase your confidence.
Speakers
Joseph Gabriella, Ph.D, M.B.A.
Vice President, Head of Training, Citibank Japan
Business Strategy and Planning Department
Joseph is an expert educator and designer of development and learning programs for global organizations. Currently heading learning and career development at Citibank Japan, Joseph comes from an extensive background of teaching the art of "smart work" to companies and individuals.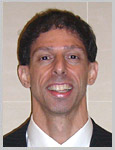 Jason de Luca, M.A.
Managing Director, Smart Partners K.K.
Jason is a process consultant focusing on improving efficiency and showing clients how to think & act "out of the box". A tested level 5 time-master, he currently consults firms in Tokyo to maximize results by working "smarter, not harder".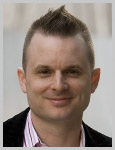 People who should attend
Business professionals who want to improve their time management skills to improve productivity in their work day and take control of their life.
Outline
Title
Work Smart! - Essential Time Management, Productivity Tips and Techniques from the Experts
Speaker
Joseph Gabriella - Vice President, Head of Training, Citibank Japan Business Strategy and Planning Department
Jason deLuca - Managing Director, Smart Partners K.K. (Ranked a level 5 Time Master, highest score)
Date
Saturday, November 28th, 9:30am - 12:00pm (Registration: 9:00-)
Organizer
CareerCross / C.C. Consulting Co., Ltd.
Language
English
Venue
T's Shibuya Flag
Map
Cost
12,500 yen
*REGISTRATION & CANCELLATION DEADLINE: November 25th, 2009
We will cover:
Time Management Tips & Techniques
Prioritizing your activities (exercise and pre-assignment)
Effective Meetings (exercise & presentation)
Schedule
Part 1
Time Management and Personal Confidence
Part 2
Best Habits for Time Masters
Part 3
Time Saving Communications
Part 4
How to Run an Effective Meeting
Part 5
Priority Setting and the power of "Saying NO"
* Held in English
* Part of the proceeds of this event will be donated to " Nonohana-no-ie " 「野の花の家」 , a Japanese children's home located in Chiba pref.
http://www.hanazaki.jp/english/index.html
Organizer
C.C. Consulting K.K.
Established in 2000, C.C. Consulting K.K. and its flagship website 'CareerCross' are the established leaders in online recruitment for bilingual professionals in Japan, organizes the leading bilingual mid-career job forum, and holds other HR related conferences and training programs. C.C. Consulting K.K. aims to bring our clients the most up-to-date information on HR issues affecting the industry today.