Career Development Seminar Building A Successful Career Jump Start Your Future   

Introduction
Is your career development where it should be? Are you conveying the right image at work? While you are the only one that can make things happen in your life, we have two career planning mentors that can help you take control of your life and career.
Listen and learn how to better improve yourself and develop strategies to get past real and mental obstacles whether they are caused by age, educational level, gender or current workplace limitations. Learn to change how you think of and talk to yourself to bring about a change in the way others respond to you.
If your career seems stalled, revitalize it! Start by attending this seminar and take a step toward the new you.
Speaker
Kyoko Yukawa
Sunbridge Corp., Investment Department, Principal
Ms. Yukawa worked for the Dai-chi Mutural Life Insurance Company for over 10 years.  She is well experienced in corporate sales and administration and is currently well-know as an instructor on sales skill. Ms. Yukawa joined Sunbridge Corp in April 2006, and is presetly working as a venture capitalist.
Ms. Yukawa is a best-selling author of career and personel development books such as the best selling "Homeru Kotoba Handbook (Compliment Phrase Handbook) " which has sold over 160,000 copies.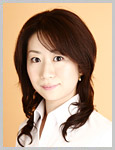 Tetsuya Sakabe
The Specialized Group K.K., Financial Services Department, Manager
Mr. Sakabe is a "Recession-Proof" career advisor, award winning executive-level recruiter, and career advancement speaker. In addition to Mr. Sakabe's significant achievements in executive-level searches for both domestic and foreign financial institutions, he has won awards for his work with new graduate recruiting, leadership, etc.
When Mr. Sakabe is not coaching or placing executives, he shares his knowledge speaking on topics ranging from interview skills & techniques, working in the financial industry, and strengthening one's career path.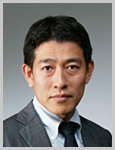 Outline
Title
Building A Successful Career - Jump Start Your Future
Speaker
Kyoko Yukawa - SunBridge Corp. Investment Division, Principal
Tetsuya Sakabe - The Specialized Group K.K., Financial Services Departament, Manager
Date
September 9 (Wed), 18:30 - 21:00 hrs
Organizer
C.C. Consulting Co., Ltd. / CareerCross
Sponsors
SunBridge Corp.
The Specialized Group K.K.
Language
Japanese
Venue
Spazio 2
Map
Cost
6,000 yen Student discount: 2,000 yen --- limited to 20 people
* REGISTRATION & CANCELLATION DEADLINE: September 4th ( Fri.) 2009*
Schedule
Part 1
Lecture presentation
Increasing your Market Value with Personal Branding
Career Management to be In-Demand
Part 2
Discussion
(Question & Answer period )
* Lecture held in Japanese
Organizer
C.C. Consulting K.K.
Established in 2000, C.C. Consulting K.K. and its flagship website 'CareerCross' are the established leaders in online recruitment for bilingual professionals in Japan, organizes the leading bilingual mid-career job forum, and holds other HR related conferences and training programs. C.C. Consulting K.K. aims to bring our clients the most up-to-date information on HR issues affecting the industry today.