Legal & Finance for the SME Executive - What the Foreign Executive Needs to Know about Business in Japan

Introduction
Being a successful entrepreneur in Japan takes more than drive and business savvy. While one does not have to be an accountant, lawyer, human resource & managerial expert all rolled into one; there is a certain amount of knowledge of running a business in Japan that one needs to stay abreast of in order to succeed. What you don't know CAN hurt you!
This seminar is tailored to meet the needs of foreign small businesses owners and executives that are at the planning, implementing and growing stages of their business.
One afternoon seminar cannot promise a silver bullet; however, it can provide invaluable information on how to become a more successful SME executive in Japan.
Speaker
Tim Coomber
Chief Catalyst, Platform One KK / Senior Advisor, TMF Japan KK
Tim Coomber is Senior Advisor to TMF Japan KK, a global outsourcer of administrative services, Chief Catalyst at Platform One KK, a business start-up support company, and a Professor on the MBA in Globalisation programme at the Kenichi Ohmae Graduate School of Business.. He is a Fellow of the Chartered Institute of Management Accountants and holds a Master of Science degree in Business Systems Analysis and Design and a Bachelors degree in Business Studies. Tim has spent much of his career working in Japan with Beecham, Schroders, Triumph and Societe Generale before setting up his own company IN CONTROL, in 2000. IN CONTROL became part of TMF in 2007. He has also worked in UK and Saudi Arabia and has business experience in US, Singapore, Hong Kong and Denmark.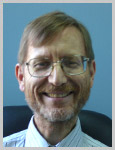 Tim Marrable
Representative Director, First Line K.K
Tim Marrable is representative director of First Line K.K., a supplier of compliance consulting, and specialist interpreting, translation and certification training services to the finance industry. Tim graduated with a first class honours degree in Japanese and Linguistics from Sheffield University's Centre for Japanese Studies in 1978 and attended Tokyo Gaigo Daigaku as a Japanese government sponsored researcher specialising in computer-assisted translation. He spent over 20 years working for European investment banks in Tokyo before setting up independently. He was awarded his financial analyst charter (CFA) in 1993 and was called to the Bar of England & Wales in 2005.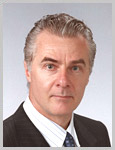 People who should attend
Foreign SME Professionals
Foreigners planning to open their own business/branch in Japan
Entrepreneurs of all levels
Japanese nationals who work for or with Non-Japanese Managers
Outline
Title
Legal & Finance for the SME Executive - What the Foreign Executive Needs to Know about Business in Japan
Speaker
Tim Coomber - Chief Catalyst, Platform One KK / Senior Advisor, TMF Japan KK
Tim Marrable - Representative Director, First Line K.K
Date
July 14 (Tues), 13:30 - 17:00pm
Organizer
C.C. Consulting Co., Ltd. / CareerCross
Supported by
The British Chamber of Commerce in Japan
Language
English
Venue
Arcadia Ichigaya
Map
Cost
30,000 yen
* REGISTRATION & CANCELLATION DEADLINE: July 10th, 2009
Schedule
Part 1
Corporate Laws
1.Company structures
2.What are the requirements for running each type of company
3.Responsibilities of directors
4.Filing requirements
Part 2
Employing People
1.Employment contracts - how to protect yourself when hiring and firing
2.Tax efficient pay structures.
Part 3
Paying People
1.Tax
2.Social security
3.Treatment of employees, contractors and directors.
Part 4
Bookkeeping and Reporting
1.Reporting - different types, why it is important
2.How is accounting profit different from cash flow?
3.Financial planning and budgeting
Part 5
Hope it never happens but ......... what happens in a bankruptcy
Part 6
Other Laws You Should Be Aware Of
1.Data protection
2.Whistle blowers
3.Internal controls
4.Licences for YOUR industry
* Held in English
Organizer
C.C. Consulting K.K.
Established in 2000, C.C. Consulting K.K. and its flagship website 'CareerCross' are the established leaders in online recruitment for bilingual professionals in Japan, organizes the leading bilingual mid-career job forum, and holds other HR related conferences and training programs. C.C. Consulting K.K. aims to bring our clients the most up-to-date information on HR issues affecting the industry today.